Diversity. Equity. Inclusion.
Diversity, Equity and Inclusion ("DE&I") is a fundamental tenet of Court Square's mission to build lasting value for our investors, portfolio companies and communities.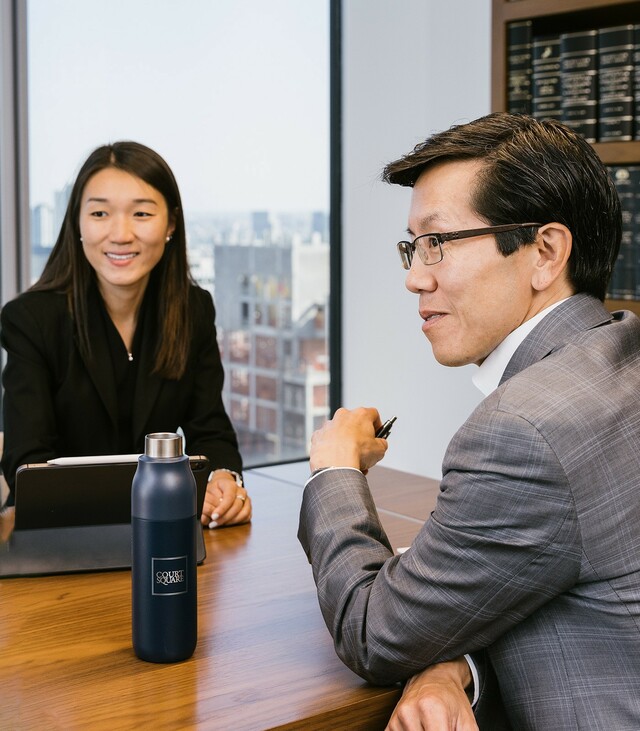 DE&I Philosophy
Our commitment to DE&I promotes a more engaged, inclusive and collaborative work environment. Encouraging and embracing diversity in thought, experiences and backgrounds improves decision making, attracts and retains strong talent, and accelerates responsible growth.
We believe that DE&I is not a static end goal – our DE&I mission empowers us to evolve and progress along with our people, our employees and our environment.
DE&I Core Values:
Respect and value each individual
Consider all viewpoints and opinions
Promote an authentic and diverse workplace with individuals from different backgrounds
Foster an open, safe and supportive workplace
Advocate collaboration and teamwork
Strive to be proactive, remain flexible and responsive to changing norms
Measure our actions and not just our words
Environmental, Social & Governance
Environmental, Social & Governance ("ESG") is programmatically integrated across our investment diligence, value creation and management frameworks.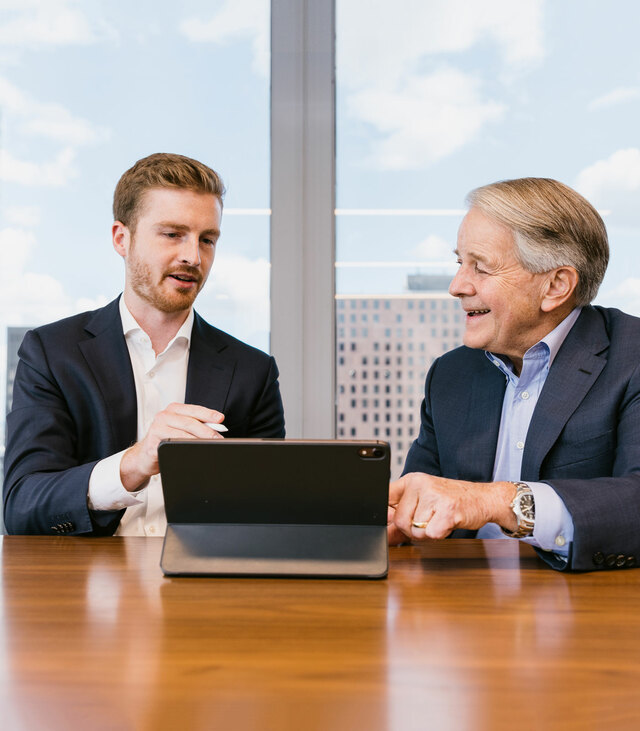 ESG Philosophy
We believe a strong focus on ESG is critical to:
Mitigate Risk
Unlock potential value
Drive sustainable growth
While we have long considered and evaluated ESG risks and opportunities within the portfolio, we formalized our program in 2017, implementing a systematic approach to evaluating and monitoring ESG considerations prior to and during Court Square's ownership period. Additionally, we seek to serve as a strategic partner to our portfolio companies along the way by informing and supporting their ESG goals.
We are focused on the continuous improvement of our ESG program and its integration into our investment and internal management processes.

ESG Data Convergence Initiative
Court Square is a signatory of the ESG Data Convergence Initiative. The project focuses on establishing performance-based, standardized ESG metrics for private markets. The goal of the partnership is to create comparable data and to help General Partners and underlying portfolio companies benchmark their current position and future progress toward ESG improvements.
Community
Engaging with, and serving, the communities in which we live, invest and work is a deeply shared value across the firm. Our individuals contribute time, financial resources and leadership to a variety of philanthropic and civic organizations they are passionate about.  We are proud of this dedication and commitment to civic engagement and community enrichment.
Select Organizations